Weck Jam Starter Set Mold Jar 165ml
Shipping information

Flat shipping €5.95 within the ROI. 

Free shipping from €50 within the ROI.
Returns information

We have a 14-day return policy, which means you have 14 days after receiving your item to request a return.

Unfortunately we can't offer free returns.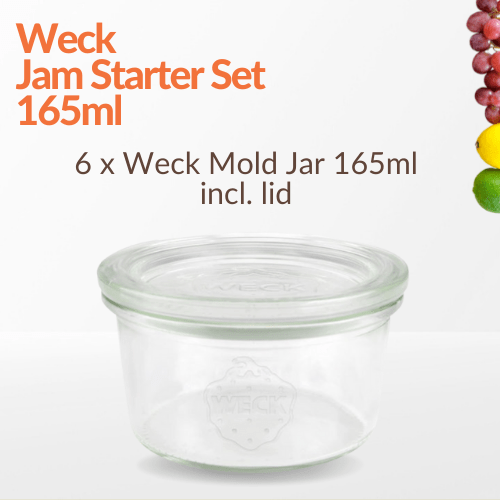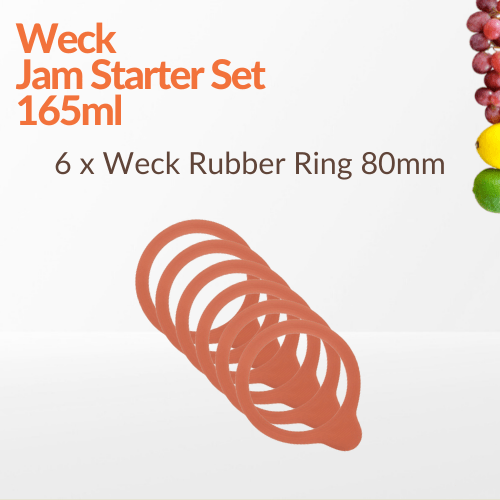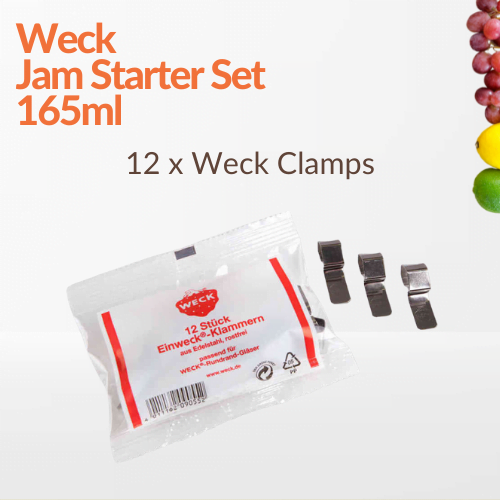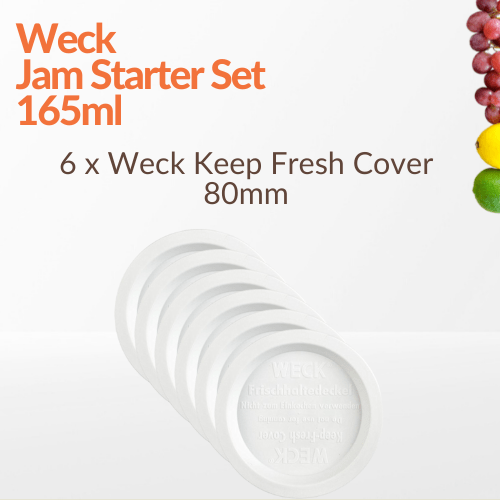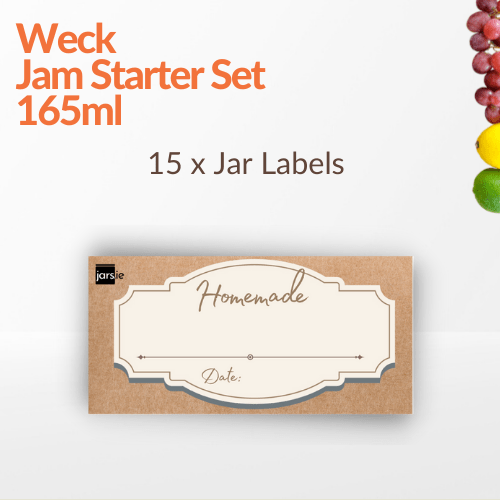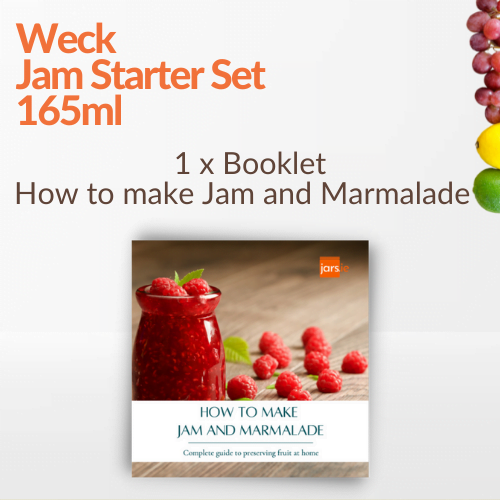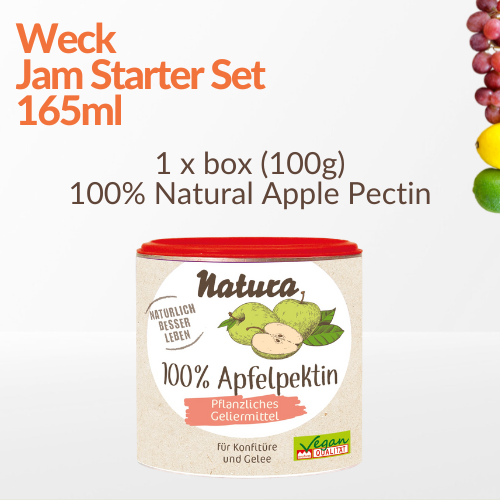 Product Details

 Weck Jam Starter Set Mold Jar 165ml

Our brand new Weck Jam Starter Set Mold Jar 165ml includes everything you need to start making jam or marmalade at home.

You will need any fruit of your choice and sugar to your taste. As you will have 1 box of Pectin included, you can add as much sugar as you like - or no sugar at all. The box of pectin (100g) should last for around 5kg of fruit.


Content of the Weck Jam Starter Set Mold Jar 165ml

6 Weck Keep Fresh Covers 80mm

1 Booklet "How to make Jam and Marmalade"

1 box of 100% Natural Apple Pectin (100g)

About the Weck Mold Jar

Weck Mold Jars are originally made for canning and preserving food, especially fruit and vegetables. The glass is strong enough to withstand the pressure and heat needed during the canning process. The lid has that special format so that it can seal the jar while reducing the amount of air inside.

Today, a lot of different forms and sizes are available. You can use Mini Mold Jars for small portions - for example, I tend to use these for sugar-free marmalade that would spoil quickly after opening (as it does not contain sugar or other preservatives). Medium sizes Mold Jars are great for classic jams and marmalades or smaller vegetables, and the large jars you can use for pretty much all different fruits and vegetables. Of course, all different Mold Jars look great, so you can use all of them for presenting your homemade food, or just for storage of dry food (such as noodles or Muesli) while it looks great on the table or in your cupboard.


How do Weck Mold Jars work?

Weck Mold Jars are designed to withstand pressure or being heated while looking great. Through their elegant design, they are an eye-catcher on your table or in your cupboard. Therefore they will always attract attention, no matter where you place them.

Weck Jars are made in Germany, made of high-quality glass. Weck designed them for durability and food preservation. The traditional method of food preservation involves heating and cooling - therefore Weck Jars can easily withstand pressure changes and quick temperature changes. When you heat up the jars and the food during the preservation process, the content will expand. Weck Jars are designed to release this pressure when being heated. After cooling down, the content will contract, what creates a vacuum inside and will press and hold the lid on the jar.

Similarly, Weck Jars are great for fermentation: Microorganisms create gases that are allowed to flow out when the pressure is too high. Above all, with Weck Jars, you don't need to worry about the pressure inside the jar (in contrast to screw caps: with these, you might even create small bombs).

All Weck Jars are dishwasher and microwave safe.

Weck Jars are always without plastic and reusable, maximising sustainability and protecting the environment. Prepare your homemade food and do it justice!


How to use

To seal: Place the rubber ring either on the jar or on the lid and put the lid on top of the jar. Use the clamps to hold the lid firmly on the jar. Then heat or steam the jars until the jar and the food inside is properly pasteurised. Don't worry if the jars are underwater.

To open: Remove the clamps. Pull the small tongue of the rubber ring. After that, you will hear the air flowing in. Just remove the lid and the ring.




Links

https://www.facebook.com/jarsireland
FAQs
Do I need rubber rings and clamps?

If you want to preserve food by heating and pasteurising (see above) or if you want to seal and close the jar, then you will need to order rubber rings and clamps. Without clamps, the lid will sit loose on top of the jar.

With every jar type we have indicated what size of rubber rings are needed for these specific jars. There is only one size of clamps, so you don't need to worry about clamp sizes. 

All jars come with lids included, so there's no need to order additional lids.