Ball Mason Jar 240ml RM
Including lids
Please read our notes for Ball Jars below
Hurry, only 10 items left in stock!
Shipping information

Flat shipping €5.95 within the ROI. 

Free shipping from €50 within the ROI.
Returns information

We have a 14-day return policy, which means you have 14 days after receiving your item to request a return.

Unfortunately we can't offer free returns.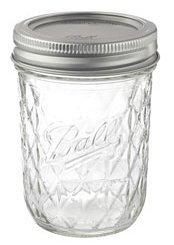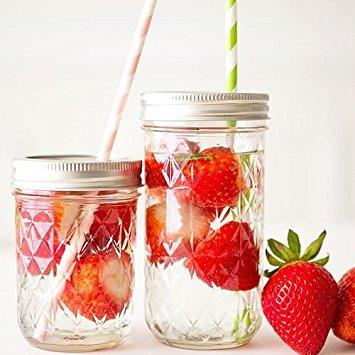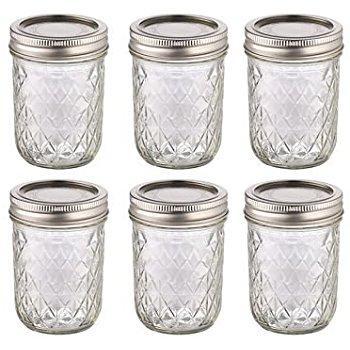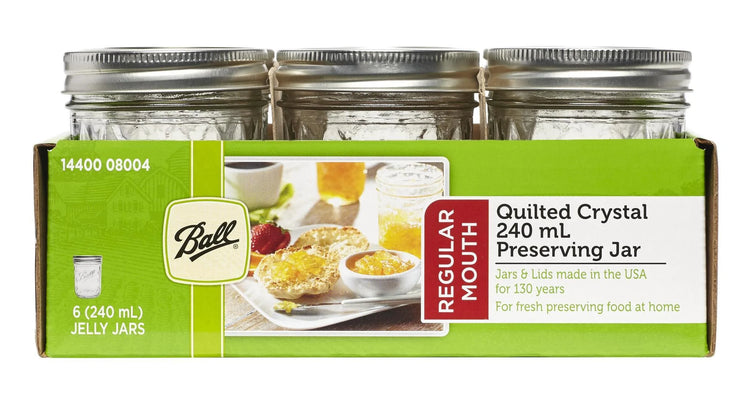 Product Details

Much more attractive than standard jam jars, each of these six small 240ml glass jars has a pretty cut-glass crystal pattern design and a traditional 2-part screw and banded lid to provide a seal that is both airtight and watertight. Made by American firm Ball Mason, who have been making high quality glass preserving jars for over 130 years, the decorative look of this set of six gives them a gifty feel.

Traditional 2-part metal screw-top lid to provide a seal that is both airtight and watertight
Lid: Regular Mouth
The right size and shape for home-made jams and preserves, pickling and chutney; straight sides for easly spooning of condiments
Enjoy Plastic Free snacking such as fruit pots and nuts, leak free lid for your work or school bag
Microwave, freezer and dishwasher safe
Attractive cut glass design makes them great for seasonal gifting
Notes for Ball Jars
Selecting the right Ball® jar for the job is an important part of the canning process. Just like there are distinct knives for carving different foods, there are also varied canning jars for preserving different types of foods. So how do you know which jar is right for each recipe?
Ball® offers a variety of jars designed specifically for the needs of home preservers. Certain jars, like those with straight or tapered sides, are ideal for freezing as well as for canning. Certain jars, like those with shouldered sides, are ideal for shelf storage.
While jar shape can help you choose a storage method, the jar mouth size can depend on a variety of factors. Regular Mouth works best with pourable foods such as jams, jellies, salsas, sauces, pie fillings, and vegetables. A wide Mouth allows for easier filling and works best with whole fruits and vegetables.
It's best practice to refer to the recipe when it comes to selecting the perfect size jar for your application. Use the Jar Guide below to help you select the mouth opening and jar shape that fit your needs. If you choose to process the recipe in a jar smaller than a quart but larger than a pint, follow the processing time given for quarts. If your jar selection is smaller than a pint, follow the processing time given for pints. Jams, jellies and other soft spreads canned in Quilted Crystal 4 oz, 8 oz, and 12 oz Jars use the same processing time as stated for an 8 oz jar.